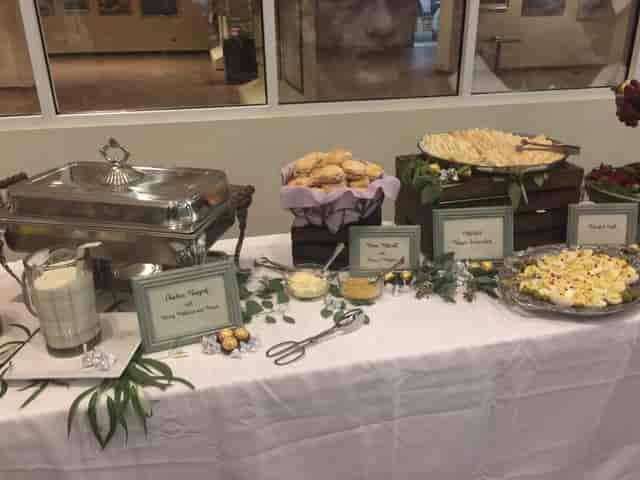 Catering
Serving Up Southern Fare for Nearly 20 Years
Celebrations are a time to get together with family, friends, and loved ones to enjoy good food, good company, and create lasting memories. Simply Southern Caterers in Rincon, GA allows you to spend less time worrying about feeding your guests and more time enjoying the party. Whether you are hosting a dinner for some close friends or planning an extravagant wedding reception, our experienced culinary team is ready to dish up a custom curated menu for any size event. Call (912) 228-0561 today to get started planning for your next occasion.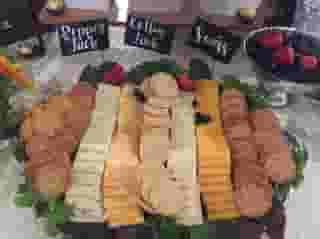 Business Meetings, Events, and Luncheons
Whether you are hosting an office retreat for your department or planning your company's upcoming holiday party, Simply Southern Caterers in Rincon, GA can deliver delicious appetizers, entrees, and desserts for your next business function. We are a passionate, creative group and work together as a team to enliven social and corporate events throughout our area of Georgia. We will consult with your corporate event team to go over every detail necessary to build the perfect gathering. From large events to small intimate dinner parties, we'll create a menu that delights even the most sophisticated palates.

Take advantage of our convenient delivery options and quick turnaround time, allowing us to accommodate short-notice orders to ensure your workforce well fed.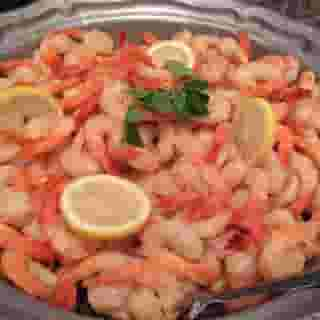 Special Occasions and Events
Simply Southern Caterers' exceptional reputation has been built by providing caring, personalized service and first-class cuisine. Our emphasis on style, creativity, and flexibility make our process of crafting a customized menu for your event a breeze. 

From appetizers and desserts to luncheon buffets and intimate dinner parties, Simply Southern Caterers caters to those times when the occasion calls for entertaining. Our great party cuisine can be delivered right to your home or office, leaving no reason to think twice about having friends, family, or business associates for a cocktail party or meal. Let our experienced culinary team cater your next anniversary, family reunion, birthday, holiday party, and more.
Wedding Receptions And Rehearsal Dinners
Wedding days are meant to be memorable. From the excitement of the occasion to the tastefully crafted food, these uniquely special occasions are near and dear to our hearts here at Simply Southern Caterers. We consult with each of our clients closely to develop a menu that sets the tone and highlights the special features that will personalize each wedding plan. Our team can serve up bridal brunches, lunches, traditional dinner buffets, and more, and accommodate a variety of dietary needs and restrictions. 

On your special day, we will handle all of the preparations for your meal, from the plating and displays to keeping food fresh and ready for guests wanting to come back for seconds – or thirds! Our full-service setup and cleanup allow you to enjoy time with your guests and you can rest easy knowing that you will be well taken care of by our experienced staff.
Become a VIP
Receive updates on special events, new menu items, menu reviews, and more!
Catering & Event
Hors d'oeuvres - A La Carte
Create Your Own Buffet
You can choose up to three entrée's (additional fees per Entrée added-price depends upon menu selection) , three sides, choice of salad, bread, dessert, and beverage.
***Prices include clear disposable tableware. Upgrades available upon request***
Choose One Entrée
Prime Rib
Beef Tenderloin
Home-Style Beef Stroganoff
Country Fried Steak & Gravy
Chicken Marsala
Chicken & Spinach Alfredo
Fried Chicken
Baked Chicken
Pork Loin
Smoked Ribs
Boston Butt
Baked ham
Shrimp Scampi
Stuffed Flounder
Baked Salmon
Choice of Sides (Select Three)
Plain Red Skinned Mashed Potatoes
Garlic Red Skinned Mashed Potatoes
Loaded Red Skinned Mashed Potatoes
Roasted Herb & Red Potatoes
Scalloped Potatoes
Potato Salad
Wild Rice
Homemade Macaroni & Cheese
Green Beans
Green Bean Almondine
Asparagus with a Bearnaise Sauce
Steamed Broccoli
Broccoli Casserole
Squash Casserole
Broccoli Salad
Choice of Salad (Select One)
Chef's Choice
Caesar
Choice of Bread (Select One)
Assorted Dinner Rolls
Cornbread Muffins
Southern-Style Biscuits (Served with a Honey Butter Blend)
Choice of Dessert (Select One)
Homemade Peach Cobbler
Banana Pudding
Chocolate Delight
Blueberry Delight
Strawberry Shortcake
Red Velvet Cake
Lemon Meringue Pie
Coconut Cream Pie
Plain New York Style Cheesecake
Strawberry Topped New York Style Cheesecake
Blueberry Topped New York Style Cheesecake
Choice of Beverages (Select One)
Fresh Brewed Sweet Tea
Fresh Brewed Unsweetened Tea
Lemonade
Catering Inquiry
Contact us for catering information and we will get back to you soon.